As Valentine's Day approaches many are starting to think about their significant others and how to express our love for them. Love is in our minds, on our hearts, and all over the shelves in every Walmart isle. We want our boyfriend or husband to feel loved, sexy, and significant. For those who are not in a relationship, we are planning nights out with friends or a night at home eating chocolates watching chick flicks and crying. Regardless of where you stand on the holiday of love, there is one challenge we can all embrace: to love ourselves unconditionally. What if the goal was for you to feel loved, sexy, and significant? By making a commitment to boost your confidence both inside and outside, your world will become happier and instantly brighter. This Valentine's I am calling all ladies to commit to giving themselves the gift of a luxurious life. When you finish these exercises you will have a warm heart, a brighter smile and a more solid relationship with yourself.
Here are five options to choose from:
1. See How Others View You
Ask your loved one, family member, or friends to send you their favorite pictures of you. If you live with someone ask him or her to snap pictures of you in moments you look peaceful, happy, or beautiful to them. Then ask them if they could pick one or two words that best describe you in their eyes what would they say? Use those pictures and words to make a collage. Use it as a reminder to remember who you are to those you love. They would not want you to be so harsh on yourself. They would want you to quiet your critical inner voice. Give yourself the gift of seeing yourself through someone else's eyes
2. Create a Special Jar
Create two jars. One with your name and one with your significant other's name (it could also be a close friend or roommate). For one week leading up to Valentine's Day ask them to write down one thing each day that you did which made them feel special. Do the same for them. During the week experiment with thoughtful actions, you think would make them feel special. See which cues they pick up on. At the end of the week exchange jars and read the comments. Not only will you get the happiness of seeing what actions mean the most to your loved one, you will also gain the joy of making someone else happy.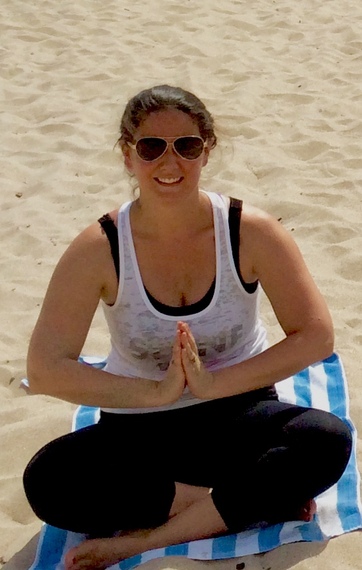 Make an appointment to pamper yourself at least once a week this month. It can be easy to forget about our own needs. When we get caught in the bustle of the day-to-day and trying to meet everyone else's needs except our own, we can wake up feeling depleted looking for someone to lift us up. We have the power to lift ourselves up. Wear red lipstick one day. Get your hair blown out so you feel sexy and put together all day. Give yourself a spa shower with a rich exfoliate to make your skin super smooth. Buy a pair of silky pajamas and spray your bed with a lavender spray. Pick one thing a week for four weeks and make it non-negotiable. Just like the airline tells you to put your oxygen mask on before you help someone, this needs to come first not last.
4. Celebrate Your Body
If you feel uncomfortable in your body because your weight is higher then usual and you want to lose weight this one is for you. Go buy some clothes that make you feel comfortable, beautiful, and sexy. When you put them on do not even look in the mirror unless it feels amazing. Doing this is not about accepting your weight or letting yourself go, quite the opposite. Wearing clothes that tug at your waist and remind you all day that you gained weight will not boost your confidence. You won't want to eat nourishing foods that make you feel good if your self-talk is all about how fat you feel. If anything that will drive you to throw in the towel and turn into a fast food drive through. Respecting your body and loving it for allowing you to be you only makes you want to take care of it. Give it the pleasure of feeling comfortable. Accepting who you are right here, right now doesn't mean you resign yourself to never change. It does not mean you stop challenging yourself or growing as a person. It simply means you let yourself be enough right here right now and watch your cravings shift.
5. Live in Service to Others
When you start to feel down and self-pity rears its ugly head, instead of inviting him in for tea and entertaining the thoughts, throw yourself into the service of others. Ask yourself who is someone I can help right now? Whose day can I make easier right now? Calling a loved one to say you are thinking of them, doing a chore for a coworker, sending a thoughtful email to a friend reminding them of something they did that made you feel special, give a homeless person spare change without caring how they use it. By shifting your thoughts from self-deprecating to helping others, your spirit will be instantly lifted and reminded your life is part of something bigger. To learn more about the science of happiness check out one of my favorite authors difference between levitra and cialis.
It is easy to say that we should always do these things but life gets in the way. February may be the coldest outside in many areas, but it is also the month of love. Let's lock arms as women and lift each other up. Share the love. Remind your bestie, mom, or coworker it is time to put their oxygen mask on first by sharing this article with them.